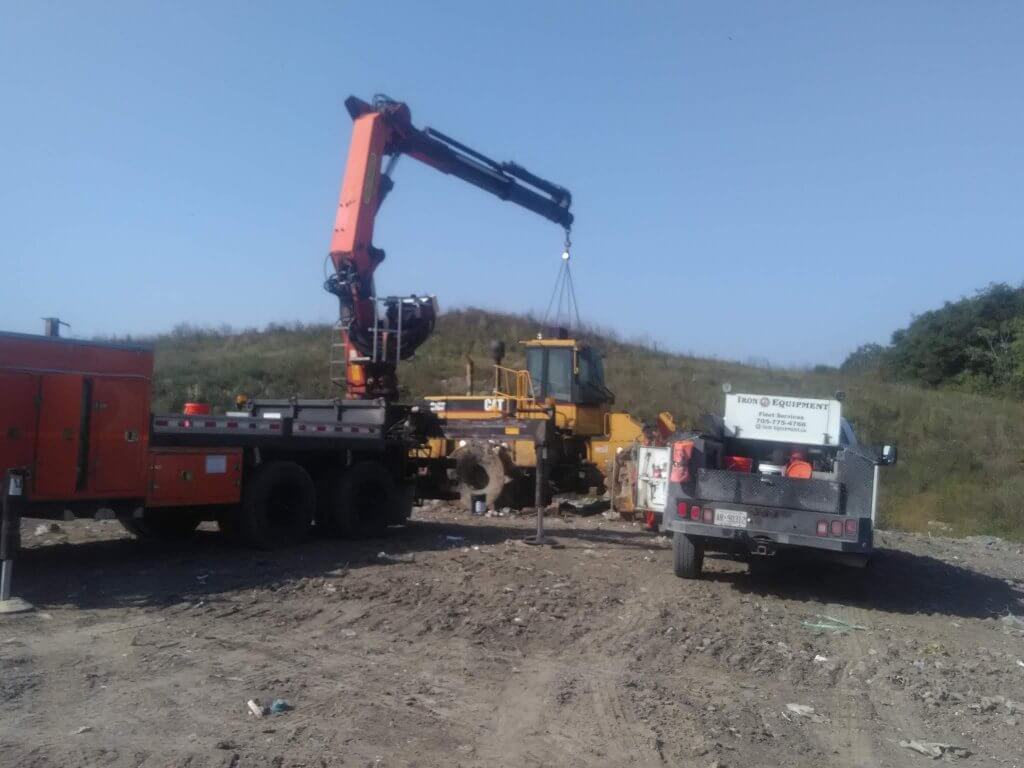 We have a few new changes happening at Iron Equipment, we have retired our Ford F550 crane truck and have replaced it with a 3 ton crane truck, which gives us the ability to get into our customers site and use the crane truck for a variety of different jobs and leave when the crane is no longer need. Also, for the much heavy crane jobs we have our 8 ton crane truck. These trucks can be used mulitple times throughout the day, as they are not a service truck, so our technicians stay at their jobs and the crane trucks leave, when the heavy lifting is done. Our crane trucks will be driven by our DZ licensed driver Darren.
Also, we have expanded our services to add in another service called Aggregate Service and Repair. We are excited to offer this service to all types of processing equipment such as, crushing equipment, screening equipment, feeding equipment, washing/classifying equipment, pumps and powerplants and generators. Now Iron Equipment is a fully-service quarry repair specialist. We are so very excited!!
We have some new faces at Iron Equipment, one that came at the end of 2020, one that came two months ago and another that will be starting up in a few short weeks, who originally had a coop placement with us. We have Jason who is a level 3 apperentice heavy equipment technician, Tyler who is our new heavy equipment apperentice and Silas our summer student. Silas was also with us for his co-op placement for highschool, he fit in perfectly with the team, so we hired him as our summer student. So we are very excited to have these three people as part of the Iron Equipment Team.
Some other things I should mention quickly is we have been continuing to clean up around the Iron Equipment property, fixing up the old barn infront and making it usable for our needs, we have gotten a new service truck recently and another one will be coming this year, which is very exciting. We have also been looking into new software to expand our capabilities on how we keep track of machines, parts and other important factors that a good software can bring.
So that is just a little blurb on what we have been up to. I am sure I will have lots more to report in another month, as things seem to be getting busy, and everyone is chipping in for new ideas that can be incorporated into our daily activities here at Iron Equipment.