Mobile Lubrication
A planned maintenance program is key to any equipment fleet operation. Iron Equipment's heated mobile lube trailer with fully pneumatic product and waste pumps allows us to efficiently service your equipment and limit your downtime year-round. At a good value we supply to site filters, oil, samples, grease, and waste oil disposal. With service complete our technician completes machine specific inspection checklist outlining any deficiencies found. Downtime is limited and as it is our technicians who share in the services rather then a lube tech, we can continue to perform secondary required repairs such as GET, cutting edge and bucket teeth replacement or general repairs.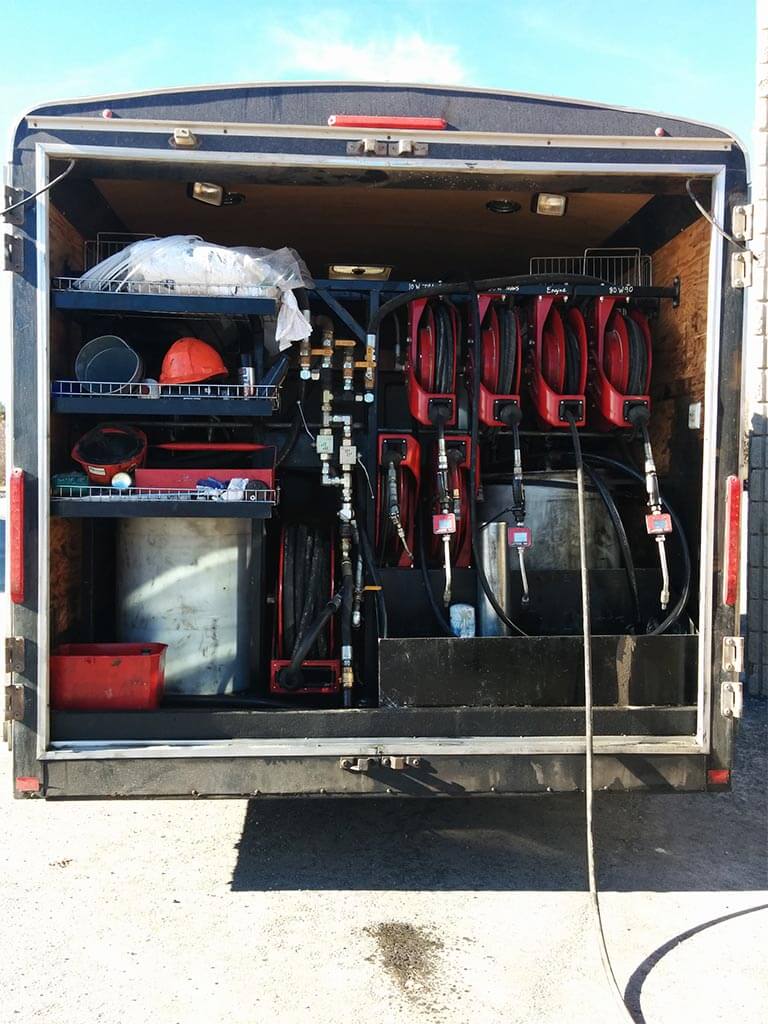 Parts
Iron Equipment carries a wide range of consumable parts including lubricants, fluids, filters, batteries, lights, and electrical parts to keep your fleet operational. As we continue to grow and acquire savings to bulk purchases, we intern can pass the savings forward. Contact us to see what value we can bring to your fleet.
When components fail, we understand value is more then price. Downtime, shipping costs and quality of parts must also be considered when looking at aftermarket vs. OEM parts.
Our team has the experienced and product knowledge to assist our customers in acquiring aftermarket parts through multiple sources while navigate these tough decisions.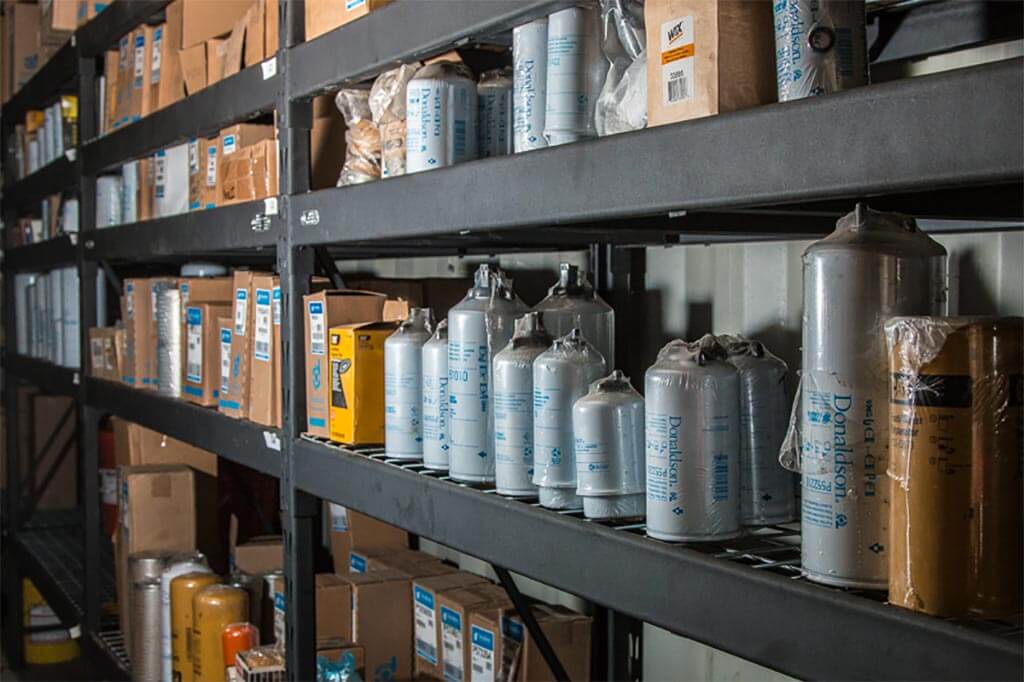 Pressure Washing
As Iron Equipment grew, the need for professional power washing services became a natural progression to better service our customers. Our uniquely designed heated trailer allows a technician to tow unit to site when cleaning to locate leaks or before performing major repairs. The other large demand for this service is for proper cleaning of cooling systems. Proper cleaning of cooling systems often involves a technician to dissemble guarding to access and properly clean rads, coolers and condensers with de-greasers and high-pressure hot water, all while taking care not to damage fragile cooling fins and components. Although our speciality is mobile equipment, we additionally support all industrial equipment cleaning including scales, aggregate equipment, and factory industrial machines. Keeping your equipment clean encourages a high level of operator care, displays professionalism to your customer, allows early detection of leaks and minimises downtime from potential over heating damage.
Contact us today and book in your equipment to fit your schedule!

Mobile Air Conditiong
Mobile A/C services trend to be seasonal for obvious reasons, acquiring the right equipment and training for licenced mechanics has allowed us to effectively provide AC troubleshooting and AC repair as one of our mobile services. While it is always recommended to perform annual service to your HVAC system, we understand that circumstances don't always allow a proactive approach. Whether it is construction, farm, marine or trucking if it is not "Blowing Cold" CONTACT US and one of our mobile A/C mechanics can come to you.
If it's A/C parts you require such as evaporator, condenser, compressor, TX or expansion valve, orifice tube, ac hoses, compressor clutch, receiver drier, accumulators, thermostats, or blower motors we have the aftermarket sources to provide quality OE parts at good value.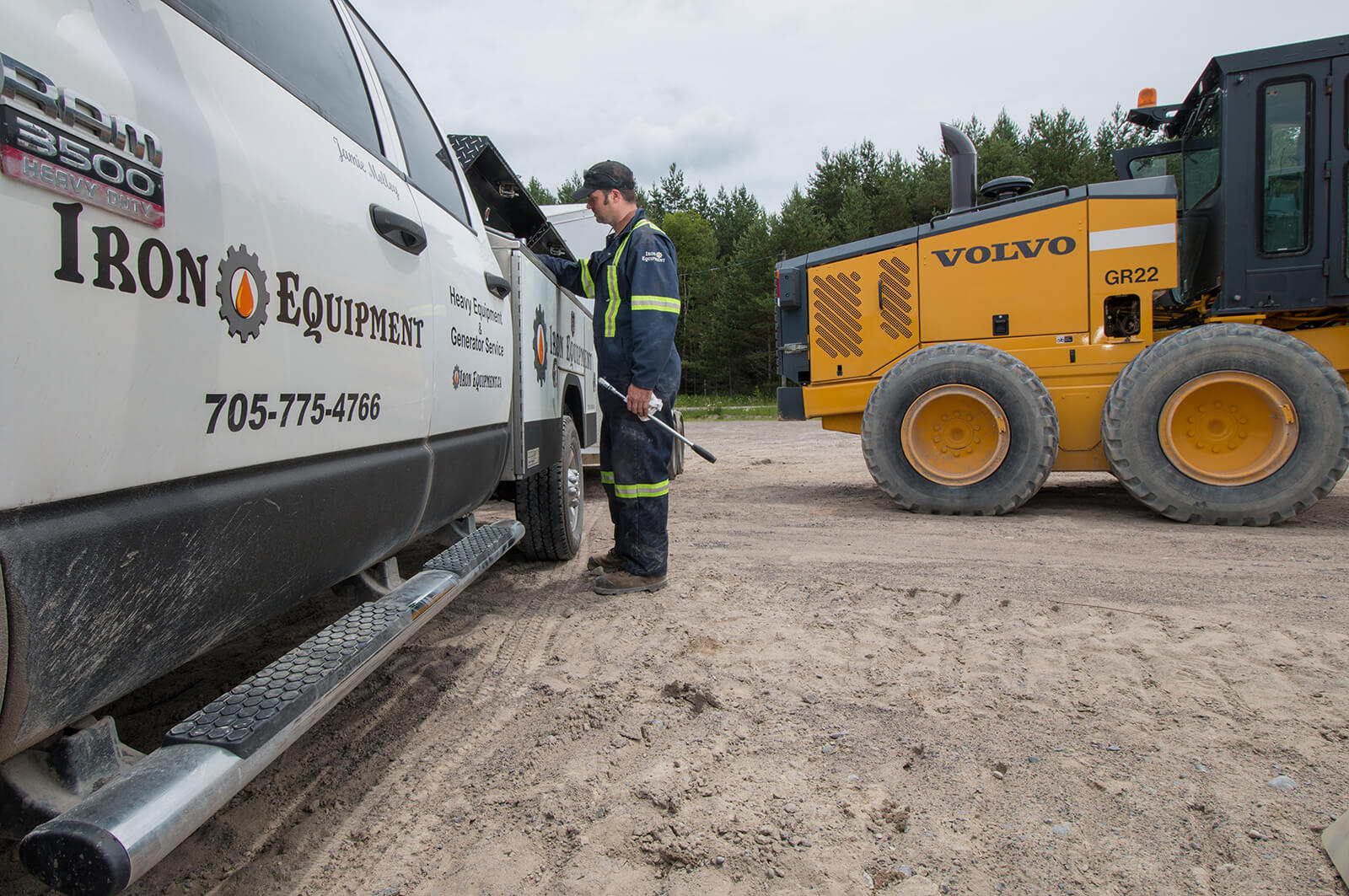 Welding and Line Boring
As with all trades, sometimes you develop strengths and skill sets in specific work. While we are involved in many construct, modify and repair projects with mobile welding, we certainly do specialize in welding repairs to heavy equipment and attachments. Whether we are using cutting torches, arc air, slice torch or a lance to remove seized pins or stubborn tooth shank replacement, preheating, crack gouging and post heating to perform proper component repairs to large buckets, tooth adapters, quick couplers, booms, blades, sticks and frames. It's the experience, knowledge and the right tools for the job that allow us to provide quality repairs that last. Whether you need our small portable welder with a technician right away or large repair with our well-equipped welding trailer containing the large diesel welder and mobile suitcase MIG, we can provide welding service to support your heavy fleet.
Often worn pin bores and articulating hitches require line boring, we can dismantle and prepare machine, enclose a work area if required and arrange mobile line boring on site. With holes repaired, we press in bearings, assemble components, shim, and set up bearings as required.
Diesel Emission Troubleshooting
We have the resources with TEXA software to read codes, troubleshoot system failures and perform forced regen. If DPF filters get to plugged beyond a force a regen we can remove DPF and have them professionally cleaned in one to two days. Contact us and have us return your equipment to production.
Modern diesel engines all have emissions systems – faults, codes, engine derated are symptoms of today's diesel emission systems. These can be complicated with failures to unfamiliar components, to help break down some of the terms, the following is a reference to some of the common components and their function.
DEF – Diesel exhaust fluid – Diesel Exhaust Fluid (DEF) is a solution of urea and water that's injected into the exhaust stream of diesel vehicles to turn NOx gases (harmful emissions) into nitrogen and water.
DEF Filter – Diesel exhaust fluid filter – The Diesel Exhaust Fluid (DEF) Filter offers a convenient, effective way to deliver clean DEF into your equipment. If DEF is not filtered, urea crystals and other contaminants picked up during storage and handling can cause malfunction of the SCR system.
EGR System – Exhaust gas recirculation system – cools and recirculates a portion of an engine's exhaust gas back to the engine cylinders.
SCR – Selective Catalytic Reduction – is an advanced active emissions control technology system that injects a liquid-reductant agent through a special catalyst into the exhaust stream of a diesel engine. The reductant source is usually automotive-grade urea, otherwise known as Diesel Exhaust Fluid (DEF).
DPF – Diesel particulate filter – is an exhaust aftertreatment device that traps particulate matter such as soot and ash. … To reduce emissions from diesel vehicles, diesel particulate filters capture and store exhaust soot, which must be periodically burned off to regenerate the filter.
ARD Head – Aftertreatment regeneration device – A fuel nozzle in the ARD Head is used to supply diesel fuel to the Aftertreatment System. With a spark plug the fuel ignites and creates a high enough temperature to burn the soot from the DPF core.
Regen – Regen stands for regeneration. DPF Regen is the process by which the soot within a diesel particulate filter (DPF) is converted to ash with heat, chemical reaction and or electricity.
Forced Regen – A forced regen occurs when soot builds up inside the diesel particulate filter (DPF) to the point that the vehicle is no longer operable. When this happens, an operator must stop working and initiate a self-cleaning process that can take up to 40 minutes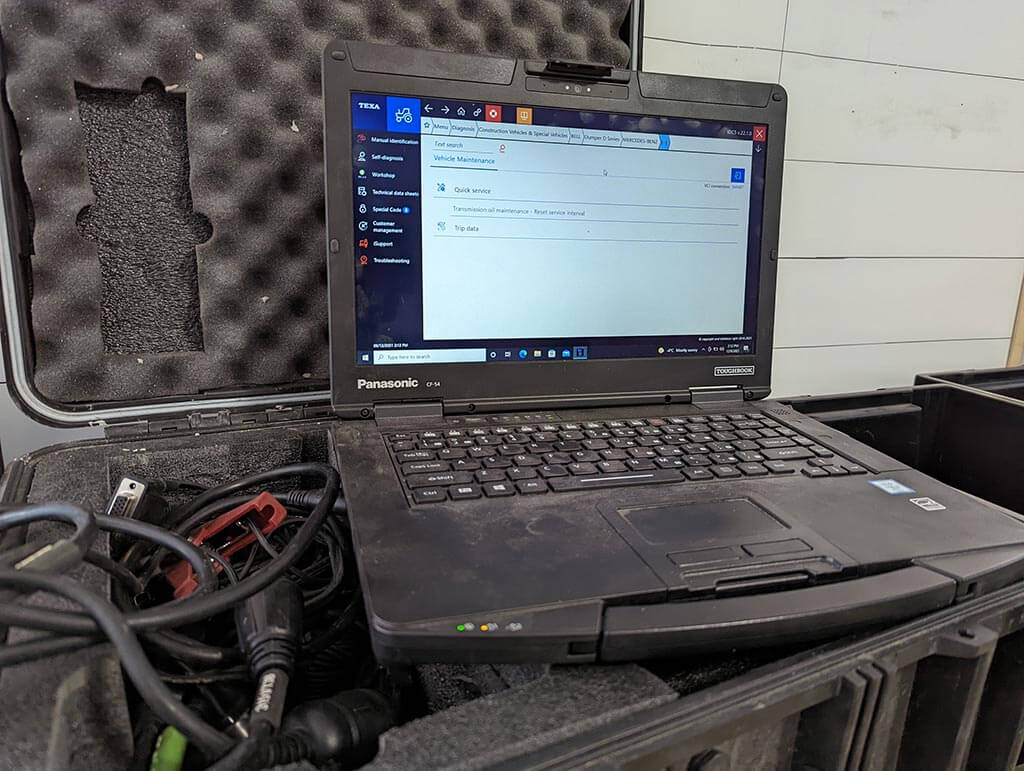 Industrial Services and Power Systems
Iron Equipment has grown its customers from a service first model. Available 24/7 for on site emergency repairs, we have been servicing industrial machines, power systems and marine engine repairs in the surrounding areas since 2011, we believe our ability to safely adapt to unique equipment in variety of conditions has been noticed by our customers; quality of workmanship and detailed reporting will allow us to continue for many more years. Industrial engine repair has a variety of applications such as welders, power wash systems, hydraulic drives, water pumps and light towers. Marine engine repair is not often in hign demand due to our geographical location but, our diesel engine knowledge is very transferable.
More then just heavy equipment repair, our services additionally include:
Crane services, light tower, pumps, washing equipment, classifying equipment, hydraulic compacting equipment, hi-rail equipment, railroad equipment, work equipment repair, lubrication services, grease systems, aggregate equipment, conveyors, crushers, crushing equipment, jaw crusher, gyratory crusher, impact crusher, cone crusher, feeders, screening, heavy machinery repairs, machinery repairs, industrial mechanics, mining processes, preventative maintenance, industrial process, industrial repair, industrial maintenance, lubrication systems, automatic greasers, mining and aggregates, industrial services, industrial equipment services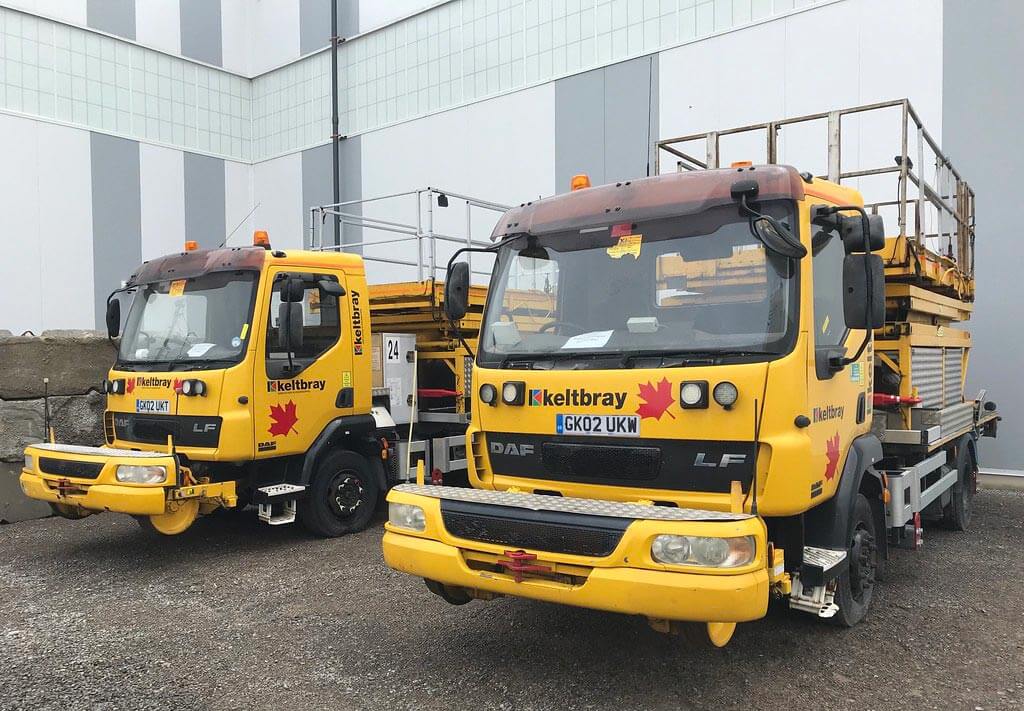 Optional Gallery of Other Services