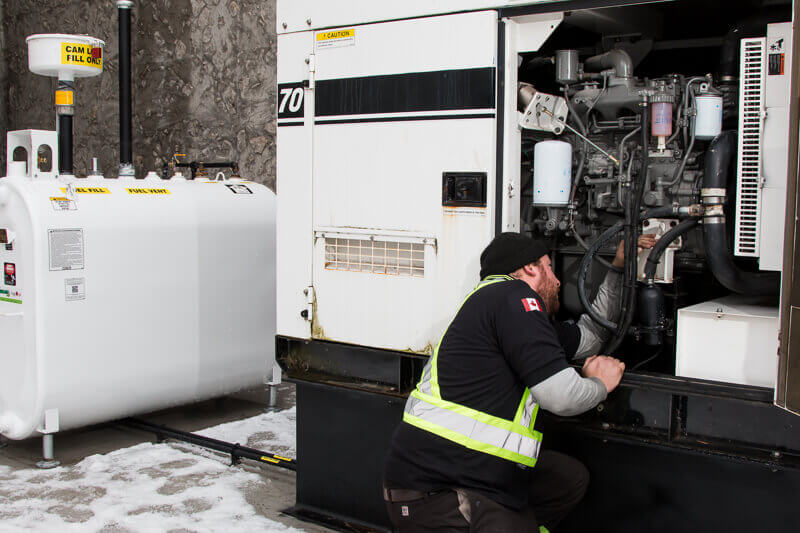 Join our team!
Hiring Now for:

Heavy Equipment Mechanic
Iron Equipment Ltd. is a fast growing company in the field of mobile heavy equipment and diesel generator repair and service. We provide independent and non-brand specific, service to all types, makes and models of heavy equipment, and we pride ourselves in paying attention to the customers' needs whether they are a large corporate entity or a small contractor.
Our greatest asset is our employees who provide the customers with the best possible service based on skill, integrity, safety, and pride in our team's accomplishments. We support our employees with competitive wages, continuing education and training, attention to safety, a healthy and respectful work environment, an expanding benefit package, and respect for their work-life balance.
Job Opportunities:
We are looking for a full time permanent Heavy Equipment Mechanic/Technician to join our team located and operating primarily in the areas of Peterborough, City of Kawartha Lakes, Northumberland, Haliburton and Durham Region, with expansions in the surrounding areas.
A valid Heavy Duty Equipment Mechanic Journeyman and/or Red Seal (421A) or Licensed Autuomotive Mechanic (310S) or Licenced Truck and Coach (310T) certificate is required for this position (or the relevant skills, hours and willingness to obtain it within six months to one year). You must have a background working as a Heavy Equipment Mechanic or Autuomotive Mechanic or Truck and Coach Mechanic, preferably with 4+ years of experience as you will be working independently and directly with customers, and also providing technical support to other technicians and to apprentices.
Your primary responsibilities will be:
Performing all aspects of trouble shooting, repairs and maintenance needed for our customers' diverse off-road fleets, covering all tasks incl. routine maintenance, large scale overhauls and troubleshooting.
Participating actively in a timely manner in all related administrative tasks such as completing service reports, ordering and maintaining a parts inventory, reporting on additional repairs required, customer service and follow-up, etc.
Ensuring that workplace health and safety standards are met at all times.
It is critical that you have a solid, proven technical and customer service skill set along with pride in good workmanship; that you are a self-motivator who can troubleshoot and work safety both independently and as an team member in an often fast paced environment where assigned tasks may change on short notice; that you can work outside in all four seasons; and, that you have the willingness and ability to grow with us as a valued team member. You must be already legally able to work in Canada; fluent in English; and have a valid driver's license with a clean abstract. Preference will be given to those with experience on larger off-road equipment. Experience with electronic record keeping in a web/cloud/mobile based environment, Standard First Aid, and a DZ license would be valuable assets.
Compensation:
We offer a competitive wage based on your experience and training, along with on-going training and a benefit package, including health spending account. Optional, banked paid day off monthly
Shifts:
Regular days, 8-hr shifts within the hours of 7:00am to 5:00pm (Monday to Friday). Some overtime and on-call duties are expected.
We appreciate your interest, however, only those being considered for an interview will be contacted.
We appreciate your interest, however, only those being considered for an interview will be contacted.
If you want to send us your resume and cover letter unsolicited, you can send it to the email listed in our contact section. We will keep your information on file for up to six months. However, please note that we will only contact you if you are selected for an interview for an open position.
Iron Equipment Ltd. is an equal opportunity employer who recognizes and values diversity. Upon request, we will accommodate any applicant with disabilities throughout the recruiting processes, including any required applications, interviews and/or assessments.