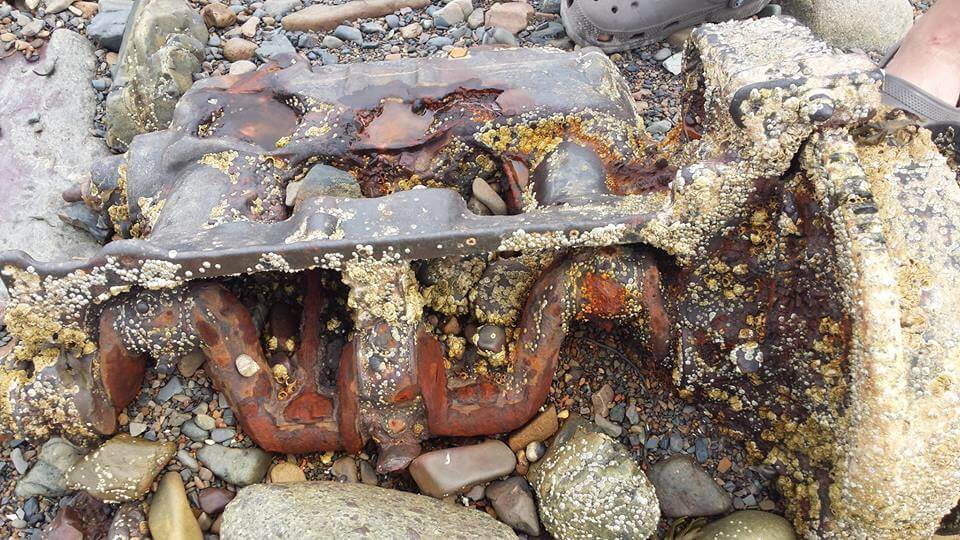 This is a engine block from one of our favorite places, The Bay of Fundy, New Brunswick. To me this is a very fitting picture for reflection.
When you begin the discussion about opening up your own business, it is always an exciting thing. The way things will go, what the future holds, the direction you want everything to go. Unfortunately, it never ends up the way you dreamed it would. Granted, you know its going to take a lot of work, a lot of money, and a lot time. What you don't realize is the endless sleepless nights, the loss of family time,the stress and the emotional roller coaster, that also comes with having a business. However, that is okay, it certainly does get better and it ends up to be a bigger positive than it is negative.
Our business has moved forward and is growing at a steady rate. All our time and money go into the development of Iron Equipment like: new software, new website, service trucks, tools, new office and new training programs for our team. It may seem like a lot, and it is, but the outcome has been worth it. Our team is full of pretty amazing people. I couldn't be prouder to have these people apart of Iron Equipment.
So, as i reflect almost 6 years later, was this all worth it and does it continue to be worth it. Absolutely, the people that are meant to be in our lives are here, Our family is stronger than ever and Iron Equipment is growing strong and we are still learning and growing  everyday. I would say that is success.