Generator Repair
Iron Equipment prides itself on providing residential, commercial and industrial gen set services that follow code regulations CSA 282, keeping our customers in compliance with building and fire codes. We are T.S.S.A regulated to provide complete generator and fuel assessment, upgrades, and repairs. We provide new installations and commissioning, on-site mobile lubrication service to all gas, diesel methane and natural gas generators. We have full load bank testing capabilities to make sure your stand-by and prime power generators are running efficiently. We provide full fluid sampling services including fuel, oil, and coolant. We provide weekly, monthly, semi-annual, annual, and 5-year inspections with comprehensive checklists, diagnostics and repair to stationary generators and mobile generators. We provide automatic transfer switch service and replacement, louver system and motor repairs, and generator exhaust system upgrades.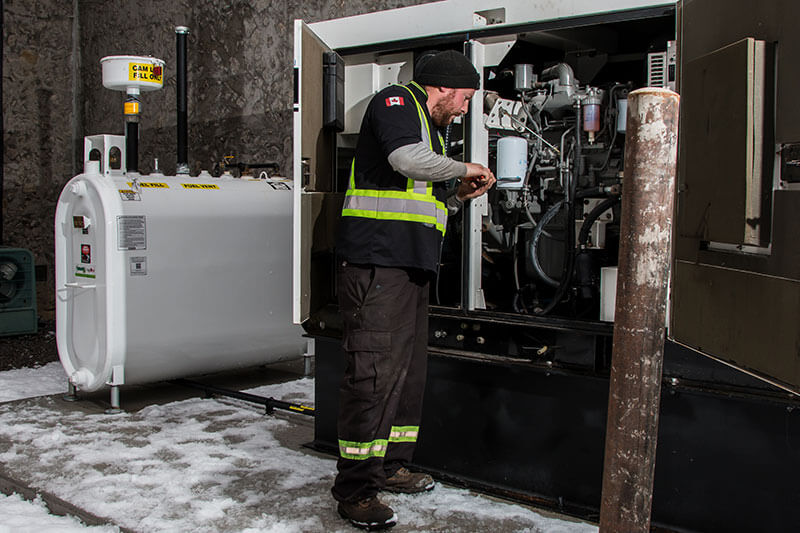 Load Banking
Load bank testing is an important and integral part of preventative maintenance which ensures that your back up generator is working at its highest reliability. Load bank testing involves applying a calculated load at the level the unit was designed to carry. Load bank testing is required annually to comply and is an essential part of maintaining and servicing your diesel generator. Regular load bank testing can greatly decrease the risk of generator failure during a power outage.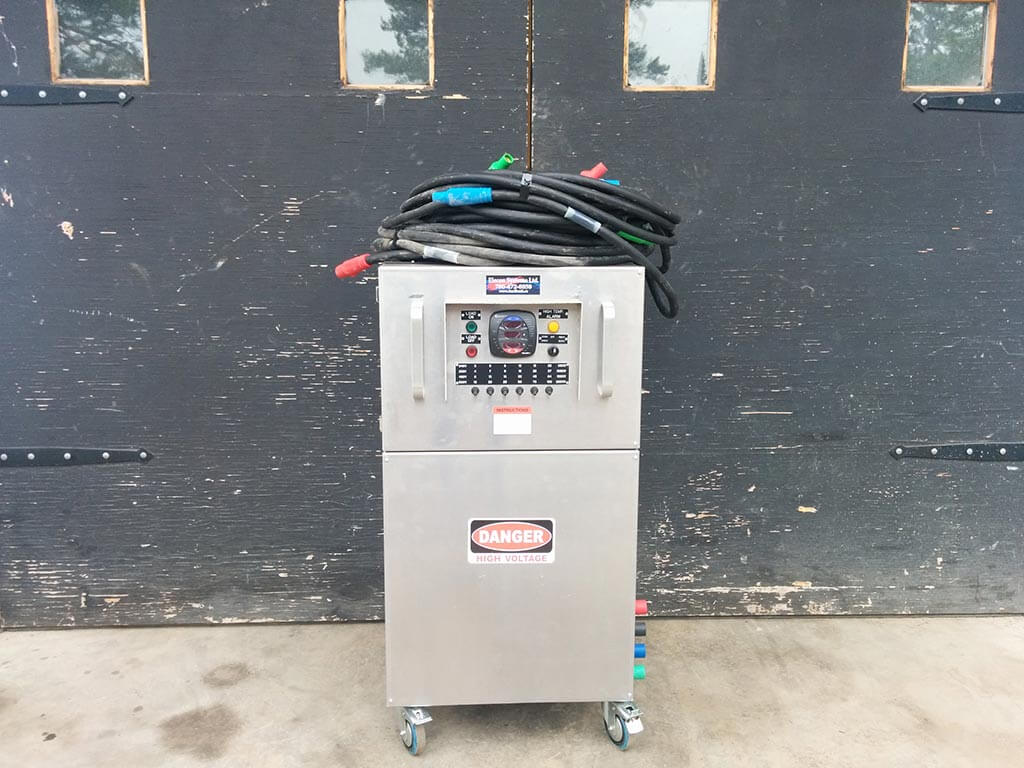 Generator Brands
Yes – we fix that!
Powertek, MAN, Stamford, Wacker Neuson, Deutz, Cummins, Isuzu, Perkins, Mitsubishi, Scania, Volvo Penta, Hyundai, Lister Petter, Lombardini, Onan, Magnum, Caterpillar, Cat, John Deere, Kohler, Atlas Copco, Global, Magna, Ingersoll-Rand, Almond, Multiquip, Doosan, Dellent, Marathon, MTU, Sommers, Kubota, Generac, Wanco, Detroit, Lucia, Pramac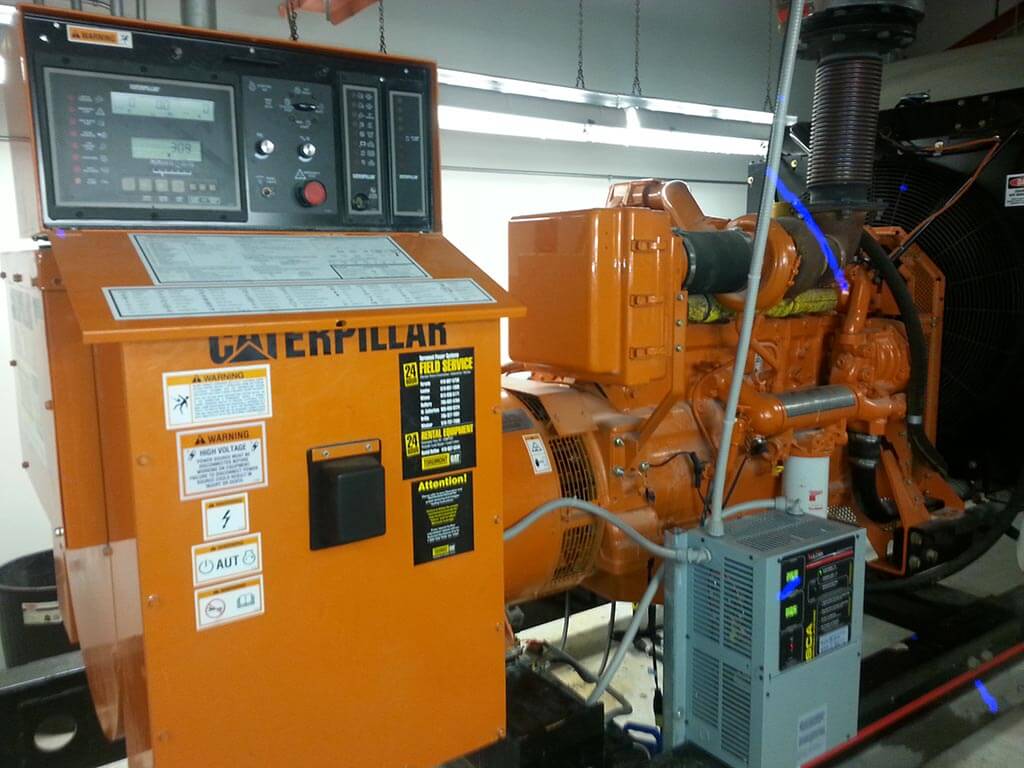 Generator Fuel System
Iron Equipment is an experienced and TSSA registered provider of generator fuel systems. Whether it is an Inspection, upgrade, new installation, or removal of decommissioned system. Our experience with the regulations allows us to provide compliant generator fuel system service that considers adapted safety codes, standards, and requirements.
In recent years regulations have placed more responsibility on the fuel supplier to verify fuel system being filled are safe and compliant. This often results in supplier having to refuse to fill until a qualified fuel inspection can be performed. Only a licenced OBT 1 with experience in generator fuel systems can complete inspect and provide a report on fuel system. During this inspection considerations on the generator sub systems need to be compliant such as exhaust systems and louver system. We recommend our customers to be diligent and have your fuel tank and fuel system inspected before a refuse to fill, so proper upgrades can be planed budgeted and performed.
Other fuel system work we perform is: fuel quality testing, fuel polishing and cleaning, fuel tank cleaning, fuel tank integrity testing, leaks and spills risk assessment, OBT 1 fuel oil safety inspections, Lorax fuel system installations.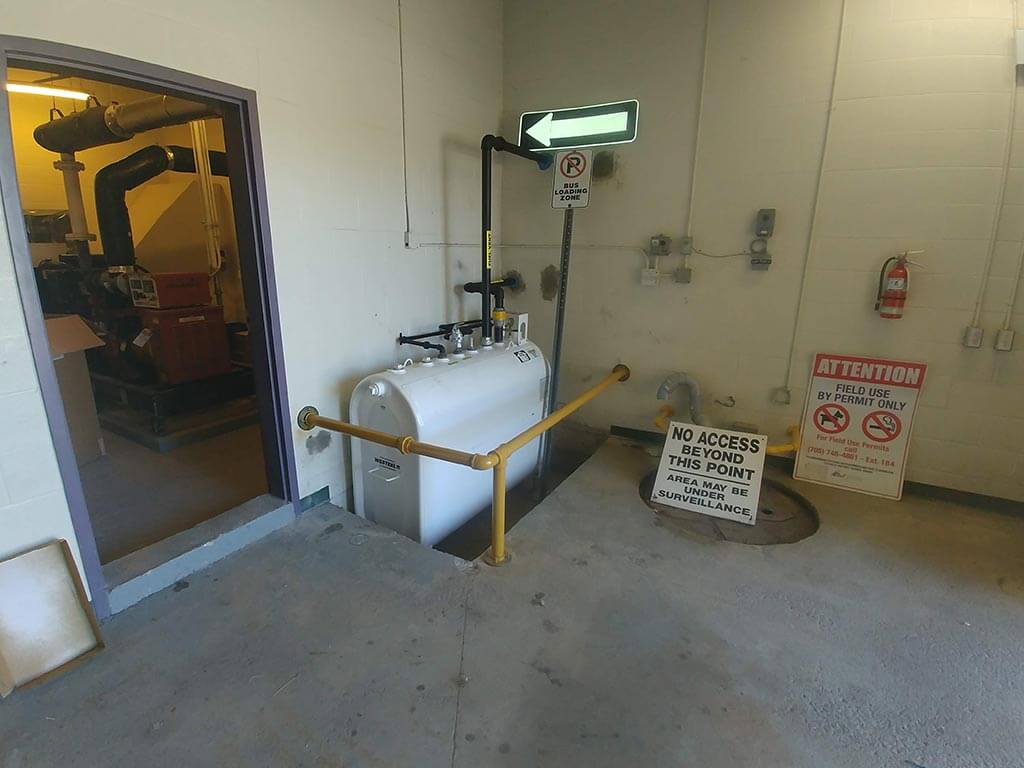 Recreational Vehical Generator and PTO driven Generator repair
Iron Equipment is your solution for repairs to your recreational vehical generator and PTO driven generator. From diagnosis to repair we have you covered, no matter what vehicle or configuration your generator comes in, we can fix it!
Bring it to us or have us come to you, either way we are sure you will be satisfied with our services.