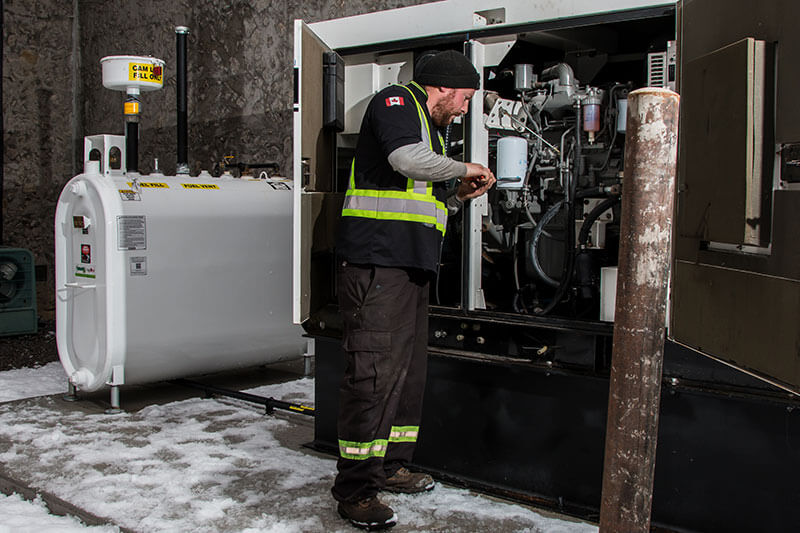 Commercial and industrial generator services
Iron Equipment prides itself on providing commercial and industrial generator services that follow code regulations CSA 282-9, keeping our customers in compliance with building and fire codes. We are T.S.S.A regulated to provide complete generator fuel assessment, upgrades and repairs. We service diesel generators, gas generators and natural gas generators. We have full load bank testing capabilities to make sure your stand-by and prime power generators are running efficiently. We provide full fluid sampling services including fuel, oil and coolant. Iron Equipment Ltd. has been servicing generators in the City of Kawartha Lakes, Northumberland, Peterborough, and the surrounding areas since 2011.
We believe our commitment to our customers; quality of workmanship and detailed reporting will allow us to continue for many more years.
Generator Services:
Weekly, monthly, semi-annual, annual and 5-year inspections with comprehensive checklists
Diagnostics and repair to stationary generators and mobile generators
On-site mobile lubrication service including fluid sampling
Load bank testing
Fuel injector and fuel system maintenance and upgrades
Mobil heated wash services
Start up and new installation
24/7 on-site emergency services
We understand your needs and we are available for on-site emergency repair. Our certified mechanics are highly trained. We use quality brand name oil products and filters that meet or exceed OEM standards and expectations.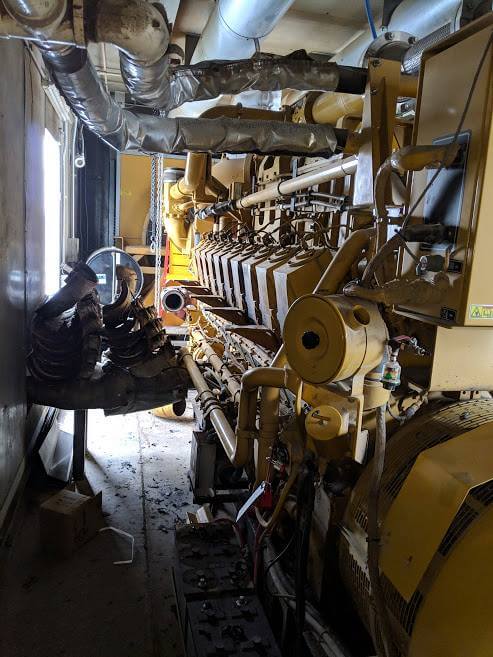 Load Bank Testing
Load bank testing is an important and integral part of preventative maintenance which ensures that your back up generator is working at its highest reliability. Load bank testing involves applying a calculated load at the level the unit was designed to carry. Load bank testing is required annually to be in compliance and is an essential part of maintaining and servicing your diesel generator. Regular load bank testing can greatly decrease the risk of generator failure during a power outage.
Fuel Systems
Iron Equipment is TSSA registered, allowing us to provide complete generator fuel systems assessments, upgrades and repairs.
Fuel System Services:
Safe removal of existing fuel systems
Generator fuel pump sizing and selection
Day tank sizing and selection
Fuel tank and C.S.A. associated plumping
Fuel quality test
Fuel tank cleaning
Control, monitoring, technology selection and integration
Complete TSSA certified and ESA approved
As a part of TSSA requirements we regularly conduct the following inspections Inspections conducted as required:
Full OBT 1 fuel oil safety inspection
Above ground fuel tank TSSA compliance inspection and reports
Fuel piping system integrity, leaks and spills risk assessment
Appliance report
All our fuel tank installations will comply with TSSA regulations, adapted safety codes, standards and requirements.
Generator/Fuel System Gallery